15 Feb

Why Kauai Should Be Your Next Vacation
Why Kauai Should Be Your Next Vacation
Kauai

is the oldest of the major Hawaiian Islands – at a cool 5.8 million years of age. Also known as The Garden Isle, this tropical island offers incredible glimpses into nature. The lush tropical jungles, canyons, world-class beaches, and exciting excursions are some of the many reasons why Kauai should be your next vacation. I assure you this island will leave you wanting more.  70% of the island is inaccessible by foot, which leads me to my first suggestion.
Do A Helicopter Tour
Book a

helicopter tour

of the island, I assure you that you will not regret seeing this amazing island from a birds-eye view.  On these helicopter tours, they will take you to the world-renowned Waimea Canyon and Napali Coast. These areas are jaw-droppingly beautiful and just as always, the pictures don't do it justice. You will also get to see incredible waterfalls from above that look photoshopped (one of which being Jurassic falls) A neat bonus is that you will visit the wettest point on earth known as Mount Waialeale – where it rains up to 683 inches per year. It should be noted that the only way to see the Napali Coast is via helicopter, unless you plan to hike 22 miles round trip Kalalau Trail or you book a catamaran. With that being said..

Book A Catamaran
You should consider booking either a raft or catamaran to view the Napali Coast from a boat. This is something that people come from all around the world to do, and for good reason. You will get a chance to see the sea caves, gargantuan cliffs, and sacred beaches of the Napali Coast. You will also have a good chance of seeing dolphins, turtles, and depending on the season – whales. My recommendation is to book through

Blue Dolphin

as I used all of the companies but this one had the best staff and by far the most comfortable boat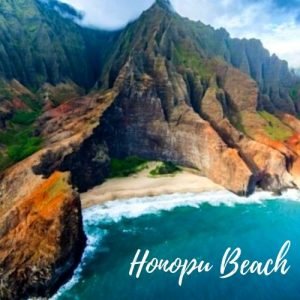 Go For A Scenic Hike
By contrast to the islands of Maui and Oahu, it's much less touristy and not nearly as developed. There is a law on the island that states you can't construct a building taller than a coconut palm. What this means for you is less people on the trails and much, much more nature to be seen. Some of the hikes that I recommend are Awa'awapui Trail in Kokee, Sleeping Giant Trail in Kapaa, Shipwreck's Beach trail in Poipu, and Canyon Trail to Waipoo Falls in Kokee. Be sure to download the Alltrails app on your Iphone or Andriod and you will have a better idea of what to expect.

Snorkel And See Incredible Marine Life
There are well over 650 species of fish in the Hawaiian islands, and this is a chance to see some of them. If you don't already have gear there are a myriad of places where you can rent sanitized snorkel gear. The best snorkel spots on the island are Poipu Beach, Lawai Beach (next to the beach house restaurant) and Anini Beach on the north side of the island. I would bring an underwater camera such as a gopro and get some cool footage. You might even get a chance to hang out with a turtle, just do not touch them!
Get Some Delicious (Free) Coffee
Surprisingly, there is a coffee plantation on the island that is the largest coffee plantation in the United States. Crazy! The neat part about this is that you can visit the plantation and they offer tours, which are surprisingly interesting and fun. The plantation wants you to try their array of coffee, so you can test their delicious samples for free. If you wish you can purchase their coffee beans direct from the source.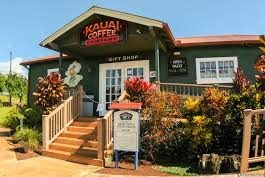 Drive Up To Kokee
One of the most scenic drives you can do in Kauai. Drive up the mountain to view the Waimea Canyon – nicknamed the Grand Canyon of the Pacific. Beyond the canyon, Kokee is teeming with amazing plant species, birds, mountain streams, waterfalls, and gorgeous lookouts. Head over to Kalalau Lookout and post the best Instagram picture of your life. From here you can see the Napali Coast and the magnificent cliffs that make it. Be sure to go on a hike while you are up there, because many people say the best hikes are all located up in Kokee.
Pay A Visit To Hanalei Bay
When I first visited Kauai, I made the drive from Kapaa to Hanalei in my rental car. The road trip there was so beautiful, that by the time I got to Hanalei I actually made the decision to move to Kauai. I ended up moving to the island from Boston later that year. Hanalei is of the most special, cutest, and magical villages I have ever been to. There is a beautiful beach here as well as a boardwalk where you can watch surfers. There are many shops and restaurants here to try. If you go to eat try Calypso or The Dolphin Restaurant for some great food. Or you can just enjoy a mixed drink or while looking at the mountains of Hanalei.
Kayak Or Stand Up Paddle Board On The Wailua River
The Wailua River is the only navigable river in Hawaii. Located in Kapaa, this river used to be the main port of entry for Kauai. Wailua means "two waters" in Hawaiian because the river splits two miles up from the coast. In ancient times only Ali'i (royalty) could live in this area. In modern times, however, you can rent a kayak or a stand-up paddleboard and enjoy the serenity and tranquility of this river. Alternatively, if you aren't into that you can get on an open-air boat and get a guided tour from Fern Grotto.

Whether you want to just get away from your job, go on a romantic getaway with your significant other, or be a solo adventurer like me, you will enjoy your time here. If you are looking for accommodations I would say the best hotel is The Grand Hyatt and if you are looking for a vacation home I would go with Poipu365 vacation rentals. If you have any questions send me a message on Instagram at @mike_denuf
Summary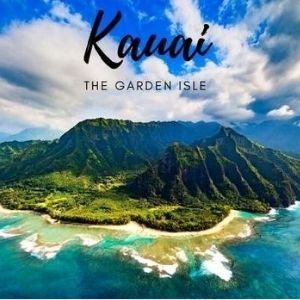 Article Name
Why Kauai Should Be Your Next Vacation
Description
Kauai is a paradise destination where you will find nature that will ease your mind, a culture cloaked in mystery, crystal clear waters, and world-class beaches. Most who travel here say they never want to leave.
Author
Publisher Name
Publisher Logo