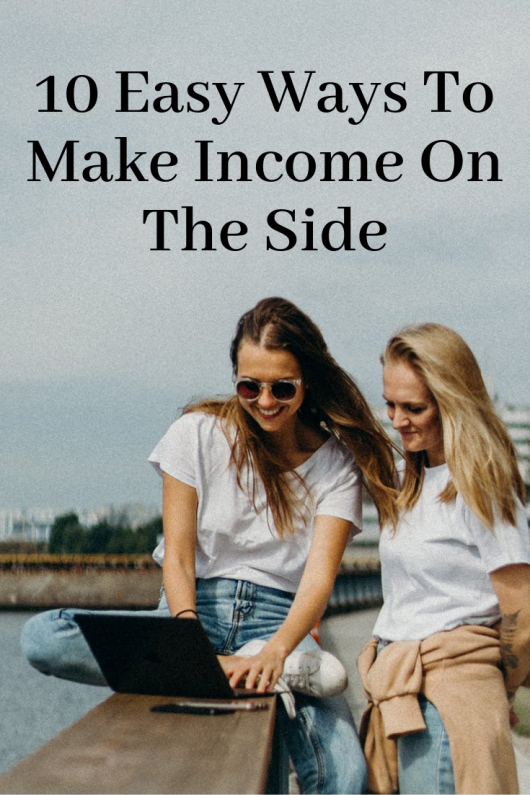 18 Aug

10 Easy Ways To Make Income On The Side
10 Easy Ways To Make Income On The Side
There are so many of us who rely on one source of income in order to make a living. It is always a good idea to have several forms of income in order to manage your fixed costs. In a digital age where so many outlets are available to us in order to make side stream income, it is nonsensical to dismiss them.  Below you will find 10 easy ways to make income on the side. Many of these options don't require much skill set, but simply require some time and patience.
Complete Research Studies & Focus Groups
There are several organizations that have opportunities for you to make income. Some of these organizations have surveys and focus groups where you will get paid for your personal opinions and beliefs.  They also have research studies available to take online and in-person where you are paid for your time. Personally, I have done these research studies from companies like Schlesinger Associates. Another excellent focus group is called Respondent.io which offers projects both within the US and internationally. Payouts for this company can be upwards of $200 and are definitely worth your time.
Test Apps
Did you know you can get paid to test apps for companies? Companies like Appcoiner have a diverse database of jobs that pay between $10 and $50 per hour, depending on the complexity of the job and whether experience is required. They will pay you via paypal or direct deposit to test new applications on the market. Although there is an upfront cost associated with this, you can make your money back quickly and be able to work from home whenever you choose. There is a 60-day money-back guarantee if you decide that you can't make it work.
Invest Your Change
Sometimes people come up with ingenious ideas, take for example the father and son duo Walter Cruttenden III and Jeffrey Cruttenden who launched Acorns. When a user gets this app, you can invest the spare change you get back when you purchase something. Acorns then uses your spare change from your purchase to invest in different portfolios. The service costs $1 a month, unless you are a college student –  then it's free.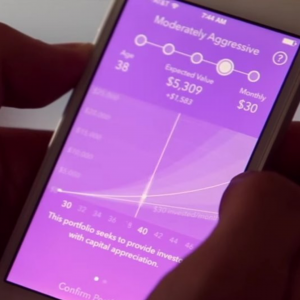 Fiverr & Upwork
Perhaps you have a background or skill set in a service such as graphic design, SEO, blog writing, video editing, or song producing. Companies like Fiverr and Upwork allow you to get hired for freelance work with any of these services and more. You can get paid to become someones virtual assistant or even give them dating advice! This can become a serious means of income, but the best strategy is to start small and obtain reviews in order to get hired. This will establish credibility and allow you to obtain a portfolio of your work which you can use to get hired more.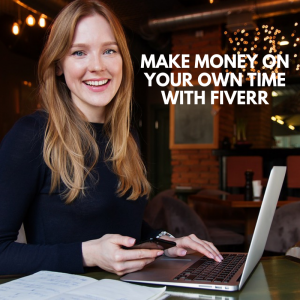 Crowdfunded Real Estate
Some of the most successful people I know have invested into real estate. However, for those of us who don't have a lot of capital to work with and aren't ready to make the leap there is the option for crowdfunded real estate investing. PeerStreet is a platform where you can check out real estate and invest. This passive income alternative can get you returns from 7-10%
Uber & Lyft
This is the most obvious and most commonly used service in order to make additional money each week. So many Americans are turning to Uber and Lyft in order to generate extra income. There are a few requirements in order to get up and running found here. You could easily use one of these ride-sharing services after work or on the weekends to make some easy money. You can also network in this position and as they say, your network is your net worth. Who knows who you could meet along the way.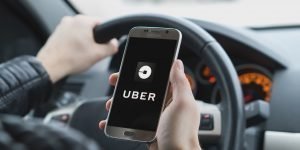 License Your Photos
What do you see more than anything else these days? Photos. Perhaps instead of just accumulating a ridiculous library on your Iphone you could get a bit more serious and start licensing your photography. Some people have a fantastic eye for photography and understand how to use lighting, angles, and exposure in order to take a great picture. Companies like Shutterstock and Istock offer you the ability to get paid royalties every time someone downloads your photo.
Set Up Your Own Website
Never has it been easier to create and maintain your own website. With WordPress and Shopify any average Joe can feel like an expert web designer. All you have to do is purchase a nifty domain from a company like SiteGround or Bluehost and then set up monthly hosting. As soon as you have your website up and running you can make money from things such as affiliate marketing, pay per click, banner ads, or even sell a digital or physical product from your site. Whether you sell meal plans to help people get in shape, skincare products, e-books, or jewelry, it's never been easier to start an online business.
Rent Out A Room In Your House
Whether you are a homeowner or just renting, you could rent a room or guest house out on Airbnb. Of course, if you are renting, you will have to check with your landlord and get verbal and written permission. As an owner, of course, you can take the extra space in your home and make it into something accommodating and inviting. Then you'll want to search for other competitors and analyze how much your nightly rate will be. According to travelandleisure.com 50% of Airbnb hosts make more than $500 a month (with some hosts making over $10,000 per month)

Sell Your Stuff
Chances are you have some valuable items around the house that you could get rid of. Yes I am talking to you hoarders. Look around your home, I guarantee that you will find a lot of different items you don't want or need. Like the old adage goes, one person's trash is another person's treasure. In the past the most commonly used platform was Craigslist. These days, you can use apps like Letgo and Offerup and even Facebook marketplace in order to sell your unwanted items. Not to mention you will free up some room in that cluttered house of yours.
Honorable Mention
It wouldn't be fair to leave out my personal favorite when it comes to making money online. Thumbtack is a website where you can get matched with people who are already looking for your skills. For example – if someone is looking for a landscaper for their yard they would go to Thumbtack and put in their request. Once they made a request messages are sent to all the local landscapers around them where they can pay a set amount to be connected. Once connected you can send a quote and detail what you provide. This can be for any skill or profession and is a phenomenal way to generate income either on the side or full time.
canapele tamilia ghencea  obelink tipi tent  adidas logo szines ár  air max 90 chambray  אקווריום 250 ליטר  prevent jacke  best looking nike air max  kärring moppe  om nom toys uk  vesta kožešinová  ps4 lego dimensions update  next xbox release date 2019  keds black slip ons  червило в ръчен багаж  פאולין שמלות כלה 
Summary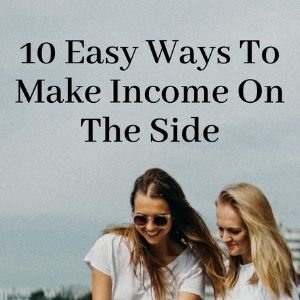 Article Name
10 Easy Ways To Make Income On The Side
Description
It is always a good idea to have several forms of income in order to manage your fixed costs. In a digital age where so many outlets are available to us in order to make side stream income.
Author
Publisher Name
Publisher Logo