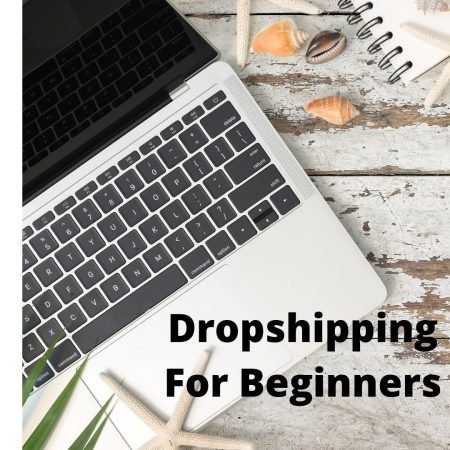 08 Jun

Dropshipping For Beginners
Dropshipping For Beginners
Starting a dropshipping business has become a creative and enticing way of earning income in the last several years. Especially in an uncertain post COVID world, it is a wise idea to diversify your streams of income. Whether you intend on pursuing dropshipping full time or simply operating it in addition to your full-time job – here is some information on dropshipping for beginners.
In this way, you can sell a product, send the order directly to a supplier of your choice; and then they ship the product. In some cases, they process the payment and then send you the difference between the charge they make for the product and the price you charge.
This gives you an incredibly sought after freedom. It allows you the ability to run your store from virtually anywhere in the world.
Another reason you should consider dropshipping is if you were to operate a typical e-commerce store, you would need to analyze the logistics of running a warehouse and subsequently replenish stock. In a non-dropshipping model you would also have to coordinate the shipping. Many of the parts of traditional e-commerce can make it challenging and time-consuming.
The Benefits Of Dropshipping
There are many benefits of dropshipping, the biggest reason for most people to begin is that it requires less capital. This is perhaps the biggest draw for most people, as it also means less risk since you don't have to invest thousands up front for space and stock.
If you are dropshipping, there is no requirement to make any purchases whatsoever until the sale is made and the money is paid by the customer. Since you don't need to purchase any stock upfront, you have a unique ability to offer targeted items of your choice. If one of your items doesn't sell like you think it should, you can easily remove it or replace it with little effort.
If you are charging just a little more than a brick and mortar store, customers will still be willing to pay for the convenience of shopping from home.
What You Will Need
The first thing that you will need is a website. This requires purchasing a domain,

hosting

, and developing a name for your brand. Some basic knowledge of the web design will help as you go through the process of setting up your website and learning to use it effectively.
It is typically a good idea to have a URL that is the same or at least similar to the name of your brand. You also want to make sure it is mobile-friendly, responsive, and has a fast loading time. Having a user-friendly and optimized website is one thing, but it also needs to be found.
Online competition is at an all-time high, so learning about the elements of digital marketing will give you an upper hand. This means gathering information about brand strategy, social media marketing, and SEO so you can operate successfully. This is especially true when dropshipping for beginners, as you will need an edge to separate you from the others.
There are a huge amount of resources available online for you to learn digital marketing, and it is in your best interest to do so. Customer satisfaction is the foundation of any business, because, without happy customers, your reputation suffers.
Loyal customers who post excellent reviews about you will have a dramatic impact on your dropshipping business. Communicate with your customers and do whatever is in your power to ensure that they are pleased with the service that you provide.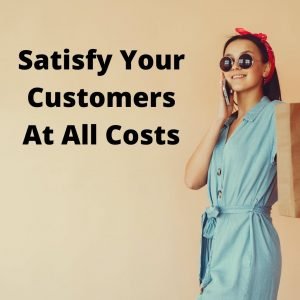 Choosing Products and Suppliers
Deciding what products and suppliers you will work with is a crucial part of your dropshipping business. Here are some things to consider when deciding which product to sell:
– What products do you have a special interest in?
– What products could you sell better than the competition?
– What problems do buyers face that you could fix?
– What products are trending in certain parts of the world?
Next, you should assess which suppliers will offer you the best opportunities for growth. In my experience, the top choice for anyone looking to have a prosperous dropshipping business is Spocket. This company has a diverse selection of products for any industry and connects you with elite suppliers from around the world.
Spocket has a community that can help answer your questions and their features allow you to start making sales with ease. This is especially helpful for dropshipping for beginners. On the other hand, you have some individuals who choose to work with Aliexpress, but there are a lot of reasons to stay clear from them. 
The biggest reason to avoid Aliexpress is because the shipping times are incredibly slow. In my experience products being sent to customers take 3 – 6 weeks on average. What do you think happened to my reviews when customers had to wait that long? That in itself is a good enough reason not to use Aliexpress, because it can destroy your reputation.
Ultimately, the future success of your dropshipping business is in your hands. You can take proactive steps to get noticed online and elevate your dropshipping business. There are so many reasons to start, and if done properly it can offer you an ability to travel anywhere you want and unlock a freedom very few will taste.
Take my word for it, I have been able to travel throughout Hawaii and Southeast Asia while making sales online for over seven months. I never imagined this sort of opportunity would be available to me, but it was the best decision I ever made.
Leave your thoughts and comments below
Summary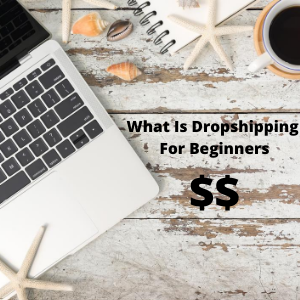 Article Name
Dropshipping For Beginners
Description
Starting a dropshipping business has become a creative and enticing way of earning income in the last several years. Here is what you need to know.
Author
Publisher Name
Publisher Logo