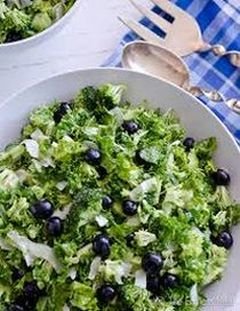 27 Mar

The Ten Best Foods For Healthy Skin
The Ten Best Foods For Healthy Skin
We all know nutrition is important for your health, but how about the largest and fastest-growing organ in your body – your skin. Beyond aesthetics, your skin plays a vital role because it prevents germs from entering your body and damaging your internal organs.
Skin actually supports the life of all other body parts and plays a vital role in maintaining the immune system. Whether you want to diminish wrinkles, look younger, or achieve a healthy glow, below you can discover the ten best foods for healthy skin
Avocados

Omega-3 fatty acids are excellent for the skin, and avocado has a substantial amount. Having an ample amount of fats is necessary to keep your skin both flexible and thoroughly moisturized. Another important note regarding avocados is that they have ample vitamin E, which is an important antioxidant that helps defend your skin from oxidative stress/damage. Conclusively, avocados are great at defending your skin from sun damage.
Salmon
Omega 3 does not only protect you from cancer and heart disease, but research suggests they are also good for the skin and boost brainpower. These powerful nutrients are most commonly found in fatty fish, like salmon, tuna, or mackerel. Besides being a super-tasty and simple dinner, omega-3-containing salmon may also play a role in the prevention of non-melanoma skin cancer.
Olive Oil

Research suggests that including olive oil in your diet can ward off the signs of skin aging. Olive oil contains vitamin E, which improves skin health by treating inflammation, acne, and dryness. It also improves skin elasticity and its regenerative properties. The anti-oxidants, minerals and good fats fight the free radicals, and facilitate healthy and fuller skin.
Green Tea
Green tea contains polyphenols, making it an antioxidant and an anti-inflammatory, it can be used as a great toner to treat acne. It's great for healing blemishes and scars, flushing out toxins, and also to help keep skin supple. The vitamin K in green tea helps lighten dark circles under the eyes. You can put green tea bags in the fridge for a great 15-minute under eye treatment.
Watermelon 
Watermelon also has a variety of healthful benefits for your skin, including properties that help make skin look younger. Not only can watermelon help with that, but it can also help skin become more firm and vibrant. Watermelon fruit extract and watermelon seed extract are excellent skin moisturizers, and they're found in a variety of skincare and cosmetic products.
Carrots
Carrots have a recognized ability to keep your eyes healthy, but did you also know they contribute to a healthy complexion? This is because vitamin A helps to repair skin tissue and protects against the sun's rays. Additionally, they are also high in beta-carotene and also contain nutritious minerals and antioxidants. Side note – carrots also good for your digestive system and your teeth.
Walnuts
The walnut is unique in that it contains a significant amount of omega-3 fatty acids, walnuts pack an omega-3 called alpha-linolenic acid which other nuts don't possess. Omega-3 fats reduce inflammation in your body — including in your skin. Walnuts also provide small amounts of the antioxidants vitamin E, vitamin C and selenium, in addition to 4–5 grams of protein per ounce.
Kale
The vitamin C content in kale helps boost your skin health. The collagen fibers in your skin need vitamin C for strength. Low amounts of vitamin C can weaken your collagen fibers and affect skin health. Since vitamin C also provides antioxidant protection, it can rescue your skin from the harmful UV radiation. In fact, there was a study done that showed that drinking kale juice had diminished the signs of wrinkles. The juice also acts as a very good skin cleanser because it detoxifies your skin from within.
Blueberries
These small fruits will give your body a boost of antioxidants – which are essential to healthy skin. In conjunction with antioxidants, the blueberries have plenty of vitamin C antioxidants to go around. Antioxidants help fight and neutralize free radicals, which damage collagen and cause wrinkles and dry skin.
Water
I cheated, I told you that this would be the top ten best foods for healthy skin. But the importance of water can not be understated. It is vital to be hydrated in order for you to have healthy skin. It has been made abundantly clear by health professionals that the most important nutrient in an individual's body is the water he or she consumes, either directly or in the foods that they consume. Never underestimate the power of water and its effect on not only your skin, but your entire body.  Your skin contains lots of water and functions as a protective barrier to prevent excess fluid loss. Drinking plenty of water hydrates skin cells and plumps them up, making your face look younger. Water helps to replenish skin tissues, moisturizes your skin, and increases the elasticity of your skin.
Summary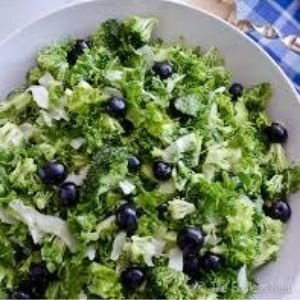 Article Name
The Ten Best Foods For Healthy Skin
Description
We all know nutrition is important for your health, but how about the largest and fastest-growing organ in your body – your skin. Beyond aesthetics, your skin plays a vital role because it prevents germs from entering your body and damaging your internal organs.
Author
Publisher Name
Publisher Logo