16 Apr

Why You Should Start Meal Prepping
Why You Should Start Meal Prepping
But how do you accomplish healthfully feeding you or your family every day without spending most of your day slaving in the kitchen? By learning the art of make-ahead meals! Making your meals ahead of time, also known as meal prepping is much easier than you think. Fixing and freezing meals is an easy, cost-effective, and long-term solution to keeping you or your family well-fed at home as well as on the road.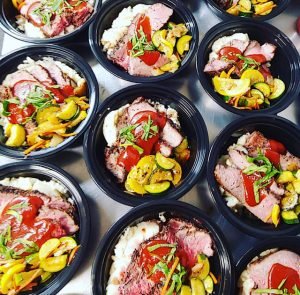 These meals made ahead of time can all be frozen or reheated with minimal effort. You can create meals that arent just delicious, but can also fit perfectly into your

macronutrient

needs. By investing some time and dedication into your meal plan, the result can be phenomenal. It ends up in delicious and stress free meals, and delivers a wide variety of benefits. This can include muscle mass, weight loss, and an enhanced body composition.
Getting Started
To get started meal prepping you won't need much to begin, and I think you'll find it much easier than you thought. Look for containers around your home as these will be essential. If you don't have any around the house try these out. The next step involves gathering all your kitchen tools that will help you for your plan. I recommend having the basics such as a digital food scale, measuring cups and spoons, mixing bowls, plastic wraps, aluminum foil, a blender, and spatulas.
If you have any of the following ingredients in your home already it will be a bonus and will give you more options for your ready to heat eats. A variety of frozen fruits and vegetables (that way if you haven't taken a grocery trip out for fresh produce you're all set), whole grain pastas, rice, and carbohydrates, garlic and onions, extra virgin olive oil, eggs, low sodium broth, and plenty of spices and seasonings.
After you have some basic essentials you will want to spend some time considering what your upcoming routine looks like. Ask yourself questions such as "do I usually have the same schedule" and "what events do I have planned for this week" therefore you can set a plan in motion. Now it's time to make a list of recipes you want to make for meal planning.
Now that your recipes are planned you can go food shopping for the necessary ingredients with a planned grocery list. Pro tip, to maximize efficiency and also be budget friendly make a list of recipes that have similar ingredients. When you return home with your ingredients I would recommend meal prepping as soon as possible to maximize freshness.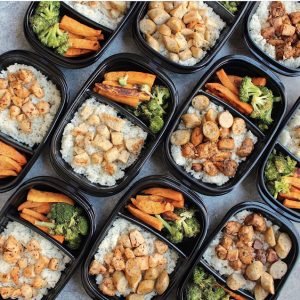 How long will all of this take? The answer to that question is based off the recipes that you have decided to make and how many you will create! One thing is for sure though is that although it might seem like it takes time, it is actually saving you time in the long run – I promise you. Pro tip: cook the most time intensive recipe first
What are the benefits of meal prepping?
Meal planning helps cut costs and saves you more money than eating out
Meal prepping will actually save you time
Controls your portion sizes which helps you to reduce calories and lose weight
Can give you more nutrition packed meals which has health benefits
Is a great method for those who want to increase lean muscle if weight training
Reduces stress because you already have a meal planned that is ready to eat
Leave your thoughts and comments below
Summary
Article Name
Why You Should Start Meal Prepping
Description
How do you accomplish healthfully feeding you or your family every day without spending most of your day slaving in the kitchen? By learning the art of make-ahead meals! Making your meals ahead of time, also known as meal prepping
Author
Publisher Name
Publisher Logo