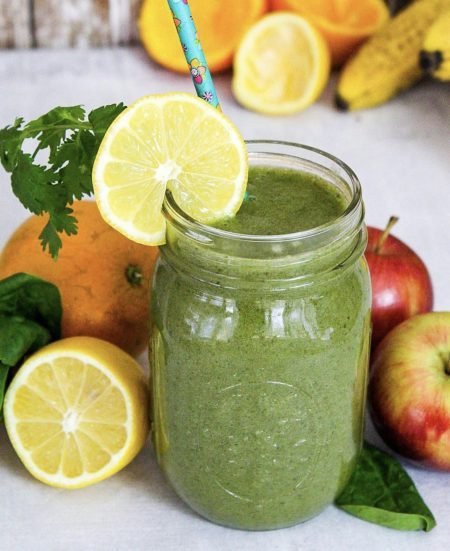 13 May

Lemon Chia Seed Smoothie

If you are looking for a way to supercharge your health you can look to the Lemon Chia Seed Smoothie. It has vitamin-rich contents such as spinach, lemon, chia seeds, and apples, all of which have excellent impacts on the body.

Because of this smoothies high fiber content, it can help detoxify your body while keeping your liver away from harmful elements. It also has high amounts of vitamin C, folate, potassium, and flavonoids.
Ingredients:
2 cups spinach
1 tbsp lemon juice
15 g chia seeds (soaked)
1/2 granny smith apple
1 cup almond milk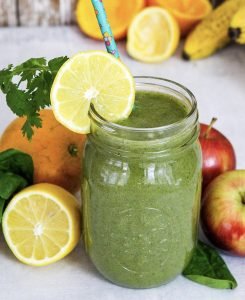 There are several health benefits you can get with this smoothie. Because of the spinach alone, is it rich in iron, fiber, Vitamin K, folic acid, B vitamins, and encourages a healthy nervous system.
Green leafy vegetables are the best source of alkaline minerals, contains the best fiber, and have many calming, anti-stress properties. In the case of spinach, it is very high in nitrates which has positive impacts on exercise physiology.
Spinach is the vegetable made famous by the character Popeye. Well, as it turns out Mr. Popeye was quite the nutrition guru.
Eating a bowl of spinach a day makes your muscles profoundly more efficient. Studies have shown that consuming merely 300g of spinach has reduced the amount of oxygen needed to power muscles by as much as five percent when exercising.
Anytime you have lemon in a recipe you are adding a refreshing and immune-boosting antioxidant. Lemons, much like other citrus fruits contain flavonoids. Flavonoids are simply compounds that can help elevate your health and fight disease.
Of course, the nutrition value is based on how much lemon you decide to add, so feel free to use more depending on your preference. Lemon also helps your skin complexion and plays a role in the formation of collagen, which is the support system of the skin.
Nutrition
Calories: 250
Protein: 6 g
Net Carbs: 27 g
Dietary Fiber: 10.8 g
Fat: 3.5 g
Follow me on IG @homemealplans
Summary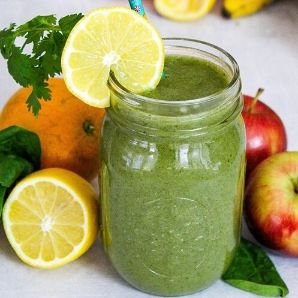 Author Rating





Brand Name
Product Name