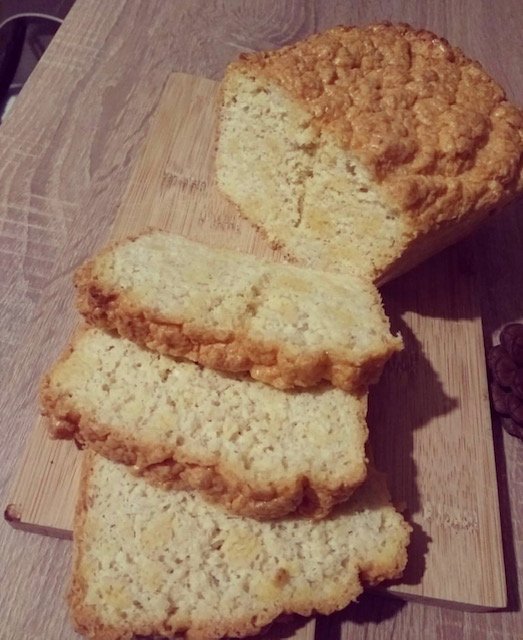 10 Nov

How To Make Keto Bread

This Keto Bread recipe makes it easy for bread lovers to indulge in something they enjoy without the dreaded guilt. It is very easy to make and only requires a few basic ingredients. For those individuals who are on the

keto diet

, this can be a great way to trick your mind into thinking you are getting carbs.

Ingredients:

1 1/2 cup Almond Flour
3 tsp. baking soda
1/4 cup butter (melted)
6 large eggs
salt to taste (optional)
By adding in the Super Seeds you are also adding fiber, omega 3's and protein into your carb free bread. The fiber will aid in digestion, lower cholesterol levels, control blood sugar, and helps in achieving a healthy weight. The Omega 3's lower triglyceride levels, reduce blood pressure, and help with inflammation. I bought my Super Seeds from Amazon with two day shipping because I could not locate it at my local health food store.
The almond flour was purchased from Whole Foods and is gluten-free and has only five grams of carbs in every serving – which is 1/4 cup. In addition to the Keto Bread the almond flour can also be used for cakes, cookies, and more. It also provides protein, fiber, and healthy fats. This particular brand is from King Arthur and is finely ground but there are many other options for Almond Flour on the market.
After combining all the ingredients either by food processor or by a mixing spoon, you will see a thick lumpy dough. I personally used a pan that was roughly 8×4 and put aluminum foil in it with some olive oil spray to prevent it from sticking.  Then, simply bake it at 375 for 30 minutes and enjoy! You can always test it with a toothpick if you aren't sure it's been cooked through. Although my final product doesn't look like it would dazzle a crowd on Food Network, it tastes absolutely delicious. The next time someone tells you that there is no such thing as delicious carb free bread, be sure to send them my way.